---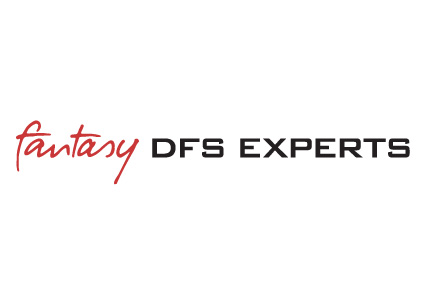 PRESS RELEASE
Media Contact: Noyd Communications Inc.
Jim Noyd
310.374.8100
Introducing FantasyDFSExperts.com for Top Insights in Fantasy Sports
The new web property from Luxury Publishing Group Inc. is designed to help daily fantasy sports enthusiasts pick the best players for their games at sites such as FanDuel, DraftKings and traditional fantasy sports of all kinds                                                                                                                                                                                                                          
Pacific Palisades, California  – September 29, 2020 -– Luxury Publishing Group Inc., a leading boutique online publishing company that historically worked in the consumer electronics space, launched its first sports site today called FantasyDFSExperts.com.
The partial paywall site is designed to help the DFS (daily fantasy sports) player find the best players specifically with the best value to help build more successful DFS lineups. FantasyDFSExperts.com launches with coverage of DFS sports including: NFL football, NHL hockey, Major league baseball and PGA Tour golf. More sports, games and e-sports will be added in the coming months.
The editorial staff at FantasyDFSExperts.com, right out of the gate, is packed with writers with various and diverse backgrounds ranging from sports scouts to former NCAA Division I coaches to professional DFS players and beyond.
"Winning with Value. Value. Value. That is what FantasyDFSExperts.com is all about" says Luxury Publishing Group CEO, Jerry Del Colliano. "Nobody with a DraftKings account who's playing football needs to be convinced to draft Patrick Mahomes. They are looking for that deep pick who's going to shock the world with their upcoming Sunday performance. Be it with one of our free picks that start every article that we publish or with many more behind the paywall – this is what we aim to deliver to our readers."
FantasyDFSExperts.com is launching with a 50 percent off promotion (no code needed).
Weekly Subscriptions are $5 (normally $10)
Monthly Subscriptions are $12 (normally $22)
Yearly Subscriptions are $99 (normally $199)
Enter FantasyDFSExperts.com into any browser, tablet or mobile device to visit the site.
FantasyDFSExperts.com is on Twitter at @FantasyDFSExperts.com and Facebook at https://www.facebook.com/FantasyDFSExperts
---
About Luxury Publishing Group
Luxury Publishing Group Inc, is a publisher of online content, including FantasyDFSExperts.com. Since 1996, LPG has built, promoted and sold various publications including AVRev.com, ModernHomeTheaterReview.com, AudiophileReview.com, HomeTheaterReview.com and more.                                                                                                                                      
Press Contact
Noyd Communications
Jim Noyd
310-374-8100
Copyright© 2020 Luxury Publishing Group Inc. All rights reserved. FantasyDFSExperts.com and the FantasyDFSExperts.com logo are registered trademarks of Luxury Publishing Group Inc. in the United States and/or other countries.