In partnership with SiriusXM, Fantasy Alarm and Realtime Sports, FSGA is bringing fans an entire week of fantasy sports and gaming, June 22-26, 2020. This week will focus on 56 Experts in four leagues. Come watch and learn from the best! Thousands of fans will watch as the week is Live-streamed at www.thefsga.org and around FSGA's membership network, and broadcast on Sirius XM.
The Expert League Draft week kicks off with Champions League Fantasy Football Draft, broadcast live on SiriusXM. Fans will follow along on www.thefsga.org to view the hosts and watch the action unfold on the draft board. At the end of the season, three teams from the Champions League drop down to the American, National or Central Conferences, while one team from each conference goes up to the "big time."
On Wednesday, we'll feature our sports gaming broadcast with Futures/Props Gaming Draft.
Each day 4:00 pm ET – 7:00 pm ET
Monday, June 22, 2020 – Champions League – live-streamed and  broadcast live on SiriusXM
Tuesday, June 23, 2020 – American Conference – live-streamed and broadcast on SiriusXM
Wednesday, June 24, 2020 – Futures/Props Gaming – live-streamed and broadcast on SiriusXM
Thursday, June 25, 2020 – National Conference live-streamed and broadcast on SiriusXM
Friday, June 26, 2020 – Central Conference – live-streamed and broadcast on SiriusXM
Sponsor Experts League Draft
Show your support of FSGA and expose your brand to the audience of thousands of fantasy sports and sports gaming fans and participants. Contact Tony Veroeven tveroeven@thefsga.org to claim your spot. Limited availability.
Thanks to our Sponsors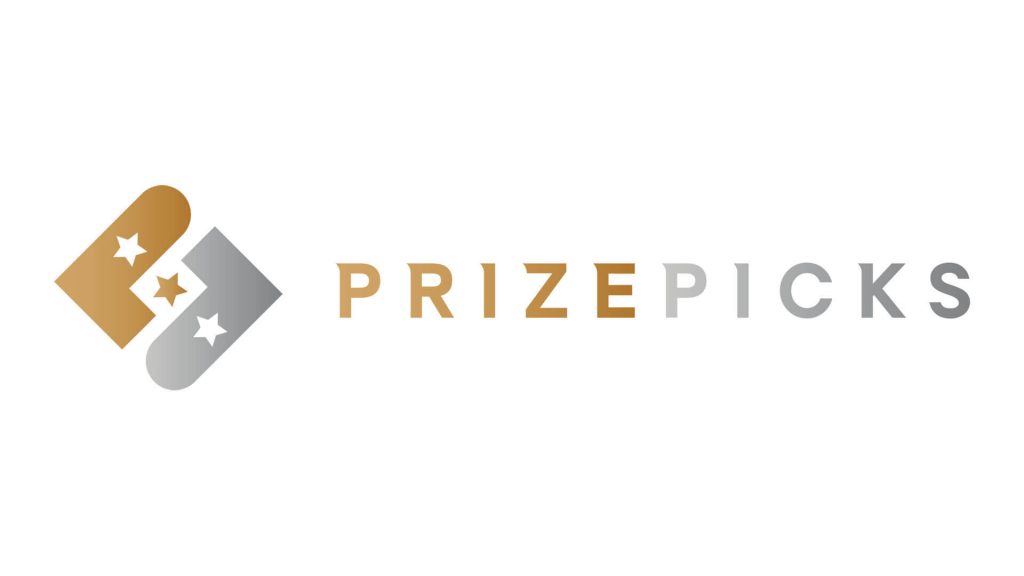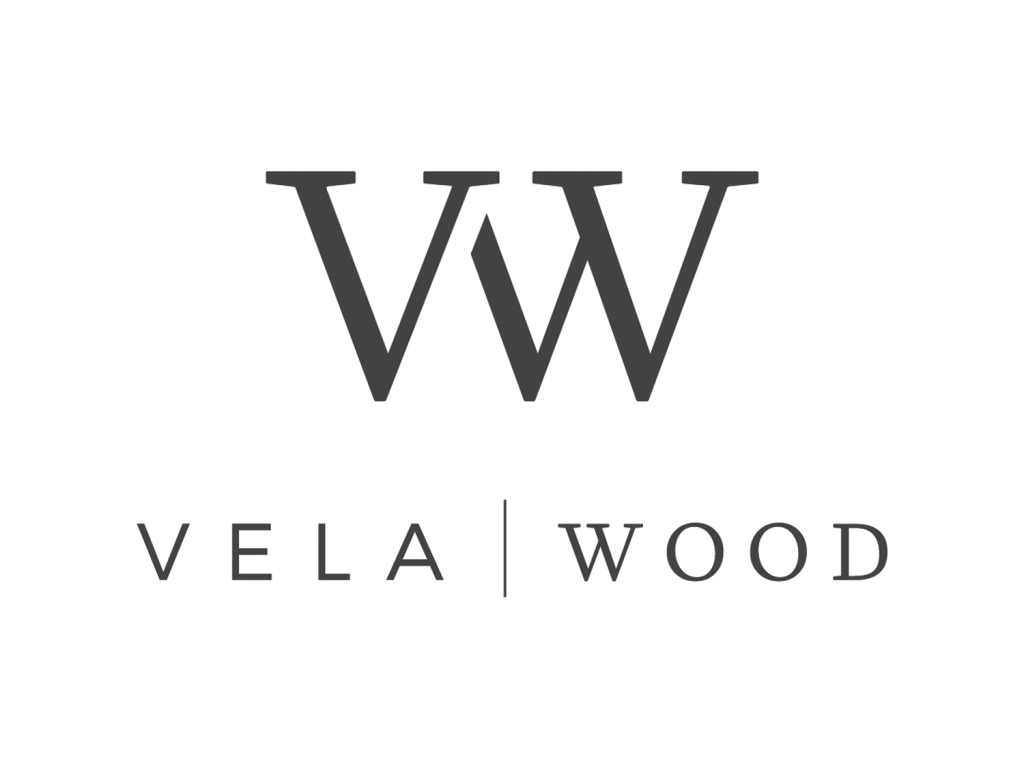 Boost Your Brand
Gain valuable visibility when your name and logo are added to our website, to our email communications, and our social media campaigns.
Show Your Support
Our members are competitive, innovative, and future-focused. Demonstrate that your company values these same attributes.
Build Lasting Relationships
You'll get leads to grow your business, and make friendships to expand your network. We do business here. And a lot of it.
Stake Your Claim
Competition is fierce in this industry, and market share (yardage) is tough to come by. Brand Exposure can make all the difference. Claim your preferred sponsorship opportunity now or risk losing out to your rival.
What's it going to look like?
Below is the concept of the board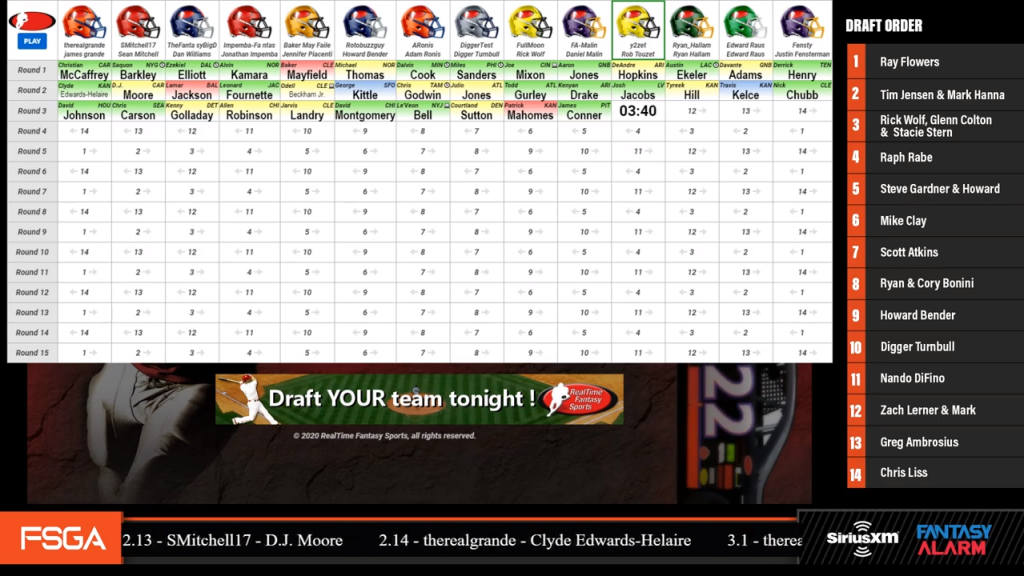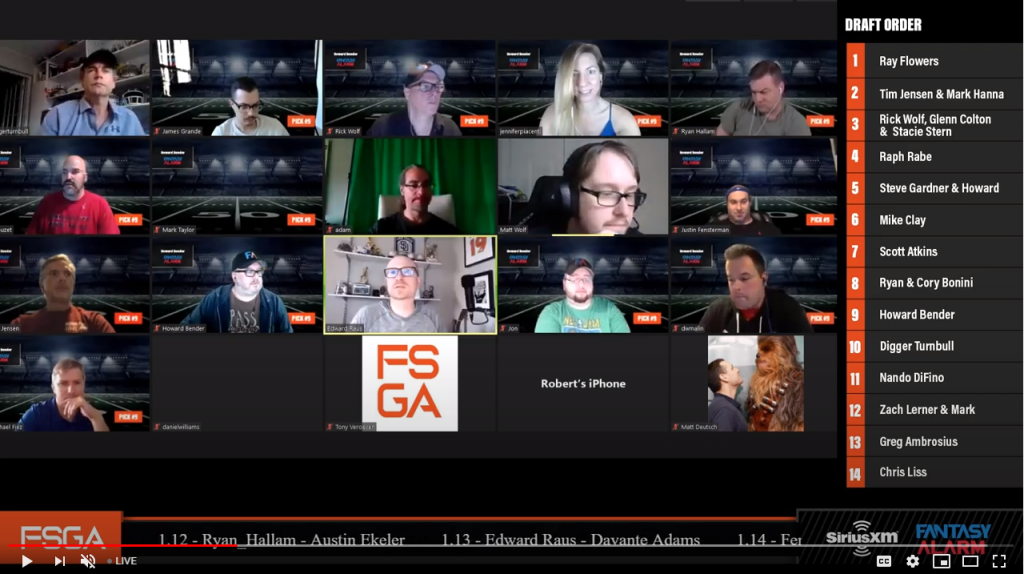 Opportunity
$2,500 for the week
Recognition as a sponsor on the broadcast video overlay
Recognition as a sponsor on the Fantasy Draft Board.
Recognition as a sponsor on the event website with a link to the sponsoring company's website.
At least one social media notification on Twitter recognizing your support.
Ad in one monthly FSGA electronic newsletter.
Note: On-air mentions, reads and ads on the SiriusXM broadcast are not included.